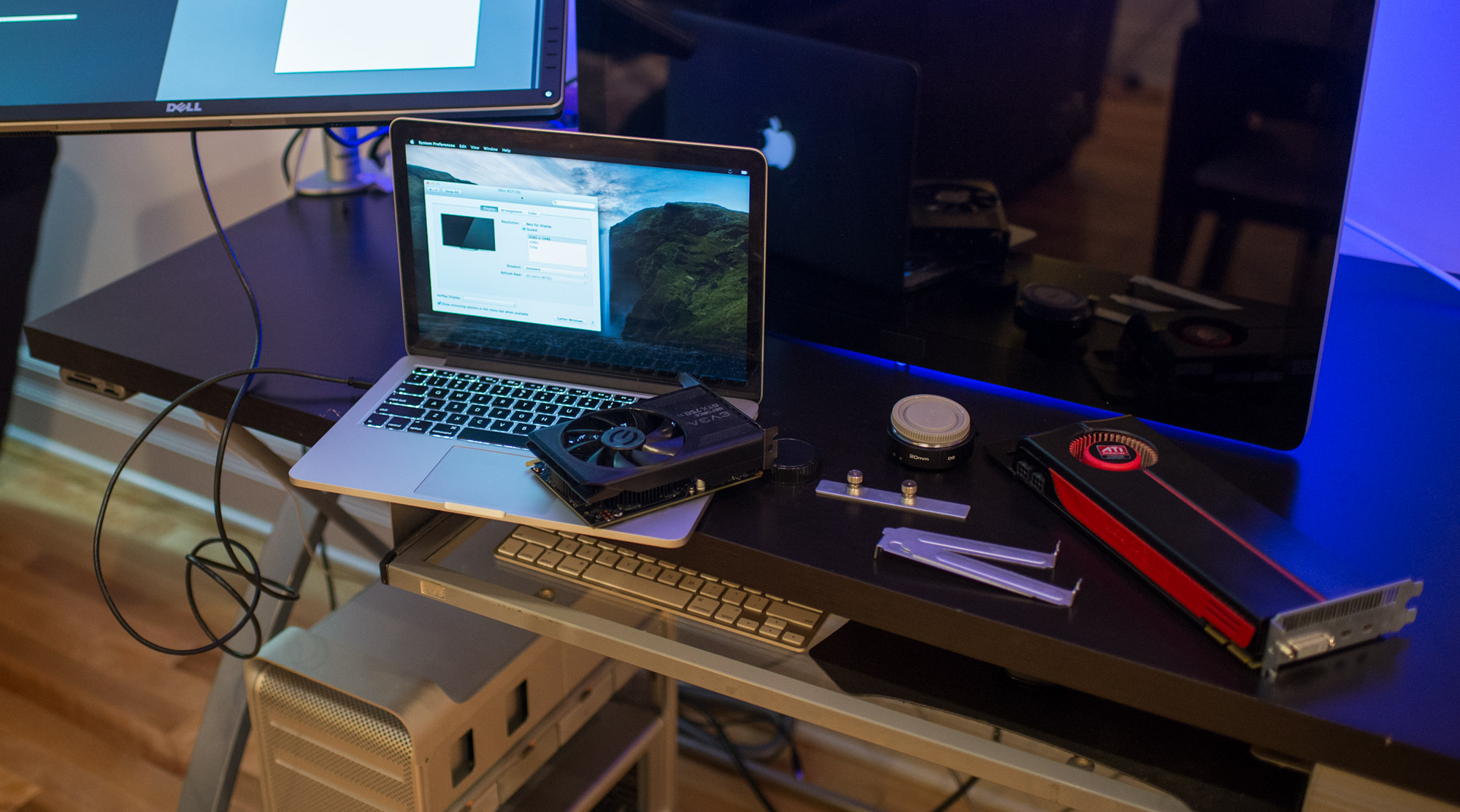 Every screen in your life is high resolution, your "retina" phone, your tablet, even your e-reader rocks pixels you can't see. Except your monitor. The thing you probably stare at most is low res compared to the mobile gadgets of today.
What is 4k? In most cases 4k, retina, UHD, all mean a specific resolution (usually 3840 x 2160) meaning your eye can't easily discern between the pixels (the little dots that make up the LCD screen), so your screen renders text smoothly and photos have more depth than the girl you met at the bar last weekend.
It might be easier to think of it in megapixels. Most monitors today is around 2 megapixels, 4k is 8 megapixels, and 5k is 14 megapixels. For reference your iPhone takes 8 megapixels photos, a Nikon SLR takes 24 megapretzals.
Why 4k
The 4k is like the visual jump from VHS to DVD, it's revolutionary and your eyes won't want to go back.
The biggest difference is text. You can no longer see the jagged edges around the letters on your screen. The image below shows a 13″ Macbook Pro  (220dpi), vs a 27″ 4k (160 ppi -blurry photo), vs a 27″ 2560×1440 (109 dpi)

Can you actually run 4k
If you bought your computer before 2014, probably not. Late 2013 15" Macbook Pro , new 2014 mac mini, late 2013 iMac can all run 4k and if you bought a newer graphics card with display port you probably can as well.
It isn't a question of how powerful your graphics card is, it's a question whether you not have a display port (version 1.2). HDMI does not support 4k properly rendering it at an unacceptable 30Hz instead of 60Hz.
That top of the line 2014 13" Macbook Pro you bought for $2k? Nope can't run an external 4k.
So you can run 4k, now which LCD to buy
Personally, I wanted a monitor that had VESA mounting so I could put it on a monitor arm, along with an IPS display (great viewing angles and color reproduction), light AG coating (no sparkles), 100% sRGB coverage and keep it under $1k, because in a few years these things will cost less than $300.
Unfortunately they're not a lot of options on the market in January 2015.
27" 5k iMac – The most bang for your buck. A 4k display will cost around $1000 and you're getting a great computer for a premium price.
30"-32" 4k displays – You're not getting a sharp display in this case. Since you'll get around 137ppi at 4k resolution with 32" and that's not enough to be "retina" depending on how close you sit to your screen. Plus they all seem to suffer from visual faults like backlight leaking and color shifting especially the BenQ BL3201 PT. I'd wait for 5k displays to start rolling out before going 30"+.
27"-28" 4k displays – Majority of them are TN panels, which suck for graphic design, movies, and pretty much anything else with color. There are slew of 4k 27" IPS displays coming in 2015 like the BenQ BL2711U,HP Z27s, Asus PG27AQ and PB279Q.
There is onyl one monitor that ticks all the boxes and is available for order today, the Dell P2715Q a 27" IPS. It fits all the criteria and the only draw back is that it's ugly. Dell ugly. Its regular price is $750 CAD – and that's a bargain compared to the competition.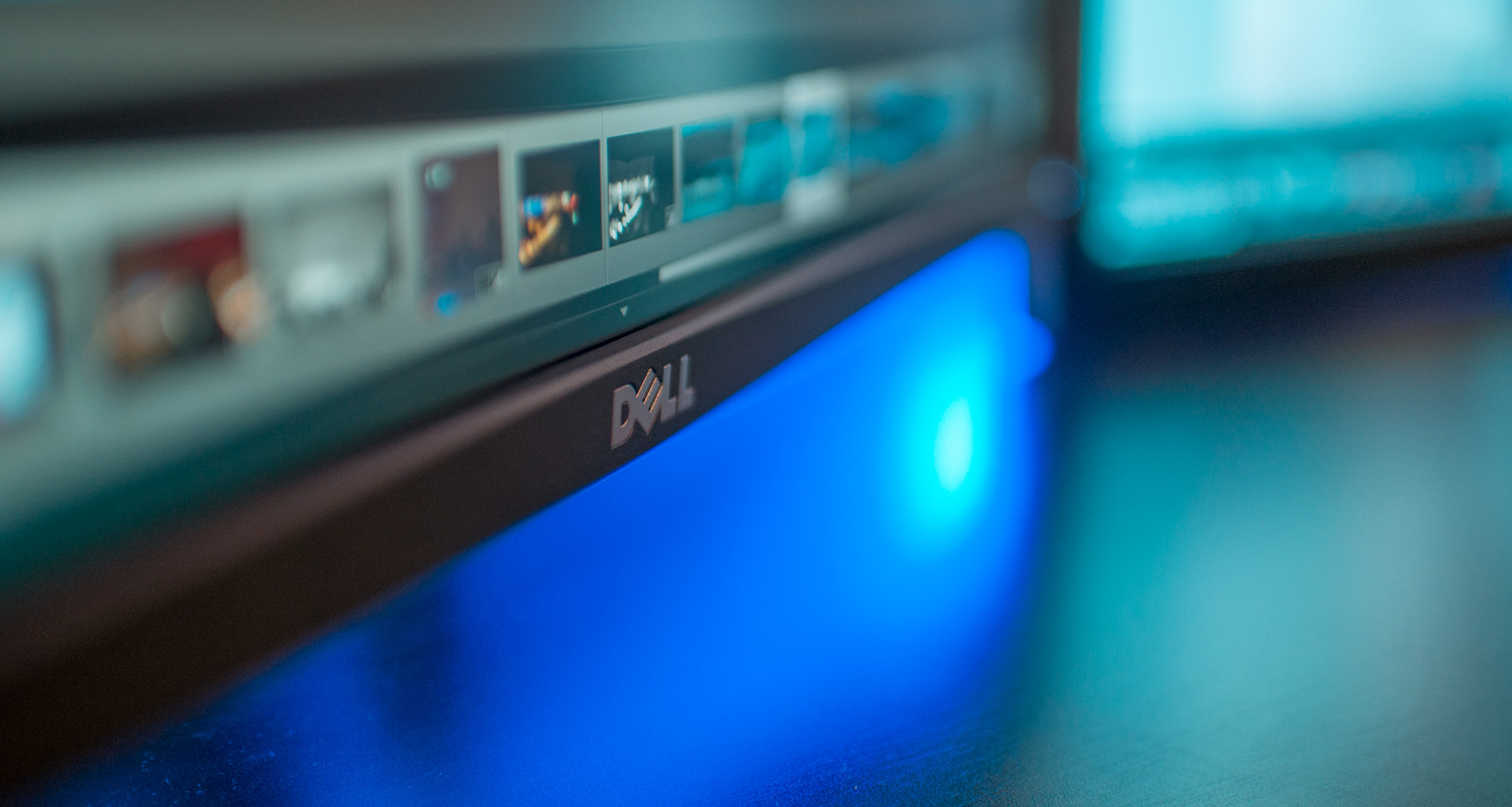 Dell P2715Q Review
So far I've returned all of my Dell displays, Dell 2407WFP had dead pixels, the U2711 with its disco ball anti-glare coating. I ordered the P2715Q with the intention that it's probably going back to a lonely, cold warehouse in Etobicoke.
To set my expectations even lower the P2715Q is not even their high end "graphic design quality" line of displays, they are usually emblazoned with an "ultrasharp" emblem and have a "U" in their product line ups.
Opening up the box and you'll find a test sheet from the factory of your new monitor. It also shows you the delta values and backlight uniformity. You'll also notice this thing is pleasantly light, especially compared to the Apple Cinema Display which is heavier than Kanye's ego.
I plugged it into my Mac Pro's GeForce 750 TI's display port and the setup went smoothly. First thought: this thing is sharp. I've seen the 5k iMac at the Apple  store and this thing is damn close. You can no longer see the pixels that comprise a font and editing photos is spectacular. It's like paper.
More first impressions:
No dead or stuck pixels.
IPS glow is noticeable, but the Apple Cinema Display is slightly worse.
Uniform display. No bright patches or light leakage.
Anti-glare isn't bad at all. There is some (as with any matte panel), but it doesn't bother me. It's not sparkly like the u2711.
Good viewing angles. Exactly what you'd expect from previous gen IPS tech, pretty much the same as the ACD.
Display is slightly on the warmer side. Makes my Apple Cinema display look cold.
Build quality is terrible. Plastics flex when you tilt the monitor.
Design is ugly with a poor finish. My 2005 17" Dell's are exactly the same style as this 2015 model.
If you're coming from an Apple Cinema Display then you're going to miss a lot of the nice to haves like auto dim, webcam, brightness controls from your keyboard. You do get a power button with the Dell which the Apple left out.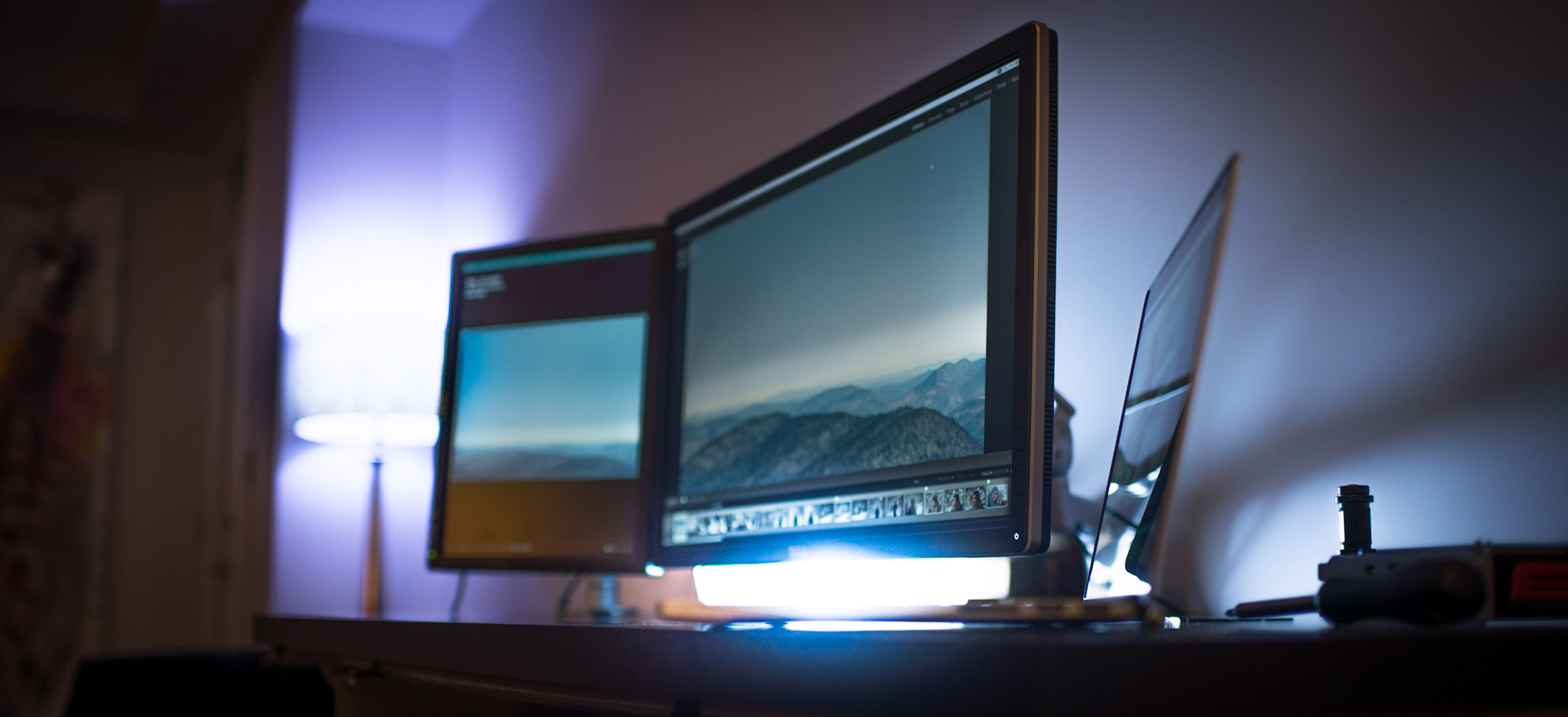 Verdict: I'm keeping it,at least until the 8k 32″ curved displays roll out.
*Note for hardcore gamers: If you game on your monitor you'll have to wait after Q2 2015 to get a display that runs above 60hz and you'll have to buy a display port 1.3 compatible GPU.
**Note to Mac Pro users: You'll have no trouble running 4k, 5k or 8k because nvidia makes drivers for the 2008-2012 mac pro towers so you can throw any video card in there. Mac Pro 2013 guys, you're good for 4k at 60hz, but you can't go beyond 4k.
***A special note to Macbook pro 13"
I tried hooking this up to a late 2013 macbook pro and it didn't work. It just used 2560×1440 which is not 4k. 15" macbook pro users can drive 4k however.