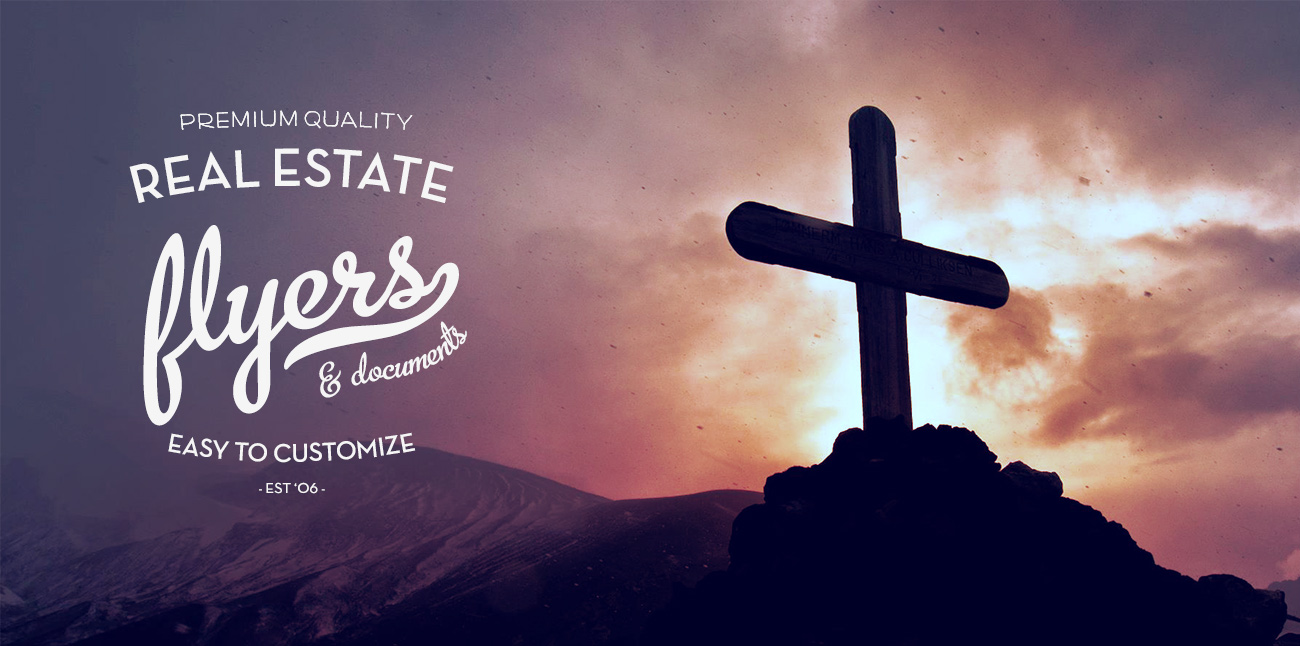 3 weeks ago I built an online store, realestateflyers.com, selling DIY real estate flyers, but now I have to rethink my entire strategy because Google slapped a "spam" penalty on my domain.
The business was going well, I already had a handful of orders and I was gathering quality links to to the domain. I made sure my site was reactively SEO optimized and made a list of keywords I wanted to rank for. A month after I launched I went through the list of keywords site launched I noticed that I wasn't even in the top 400 results of Google.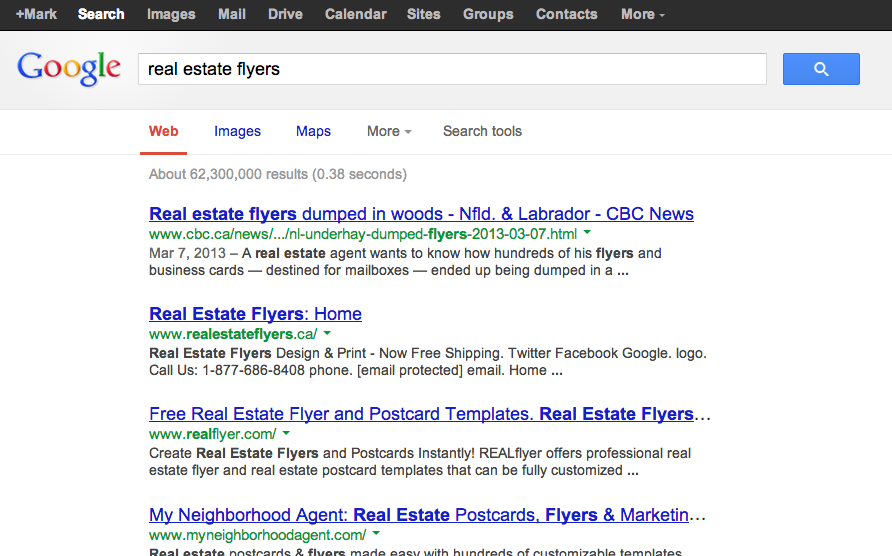 This was odd. The keywords weren't particularly competitive – even my blog ranked well for these SERPS (search engine results pages) because of my original blog post about realestateflyers.com.
I spent all last night researching possible reasons why a site wouldn't rank for non-competitive keywords and stumbled across the concept of Google penalizing sites's ability to rank for certain keywords because they spammed (explained by Google below)
I never engaged in any malicious activity with my store, like paid links, link farms, scraping, etc, but I'm not the first one to run a store under this domain. My store's domain might have been given a penalty by Google under the domain previous owner.
My theory was that whoever owned my domain before me might have done something he shouldn't have and Google is treating realestateflyers.com as "spam".
There is no way I can be 100% sure, I didn't get any warnings in Google Webmaster Tools and the site is still relatively new – so maybe Google is taking its sweet time ranking for it.
However, my artificial flower/plant store Silk Artificial got a healthy dose of organic search traffic in the first month or so.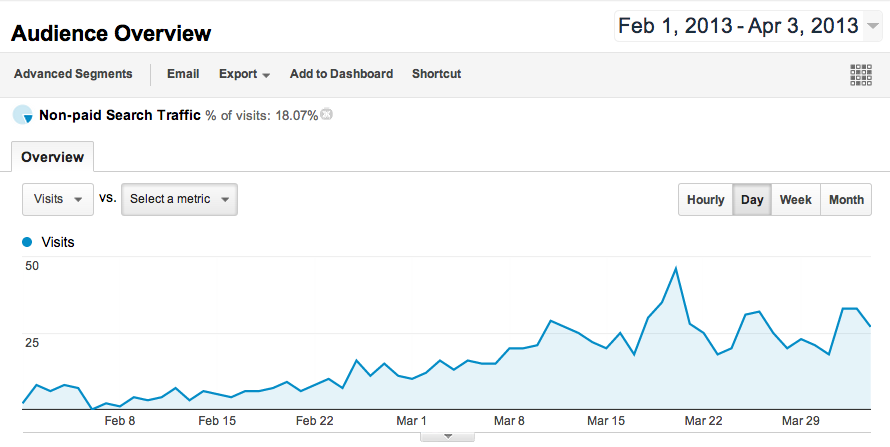 Meanwhile realestateflyers.com sputtered with an average of 5 visits a day from organic search traffic after one month. Maybe it's easier to rank for artificial plant related keywords than it is for real estate keywords.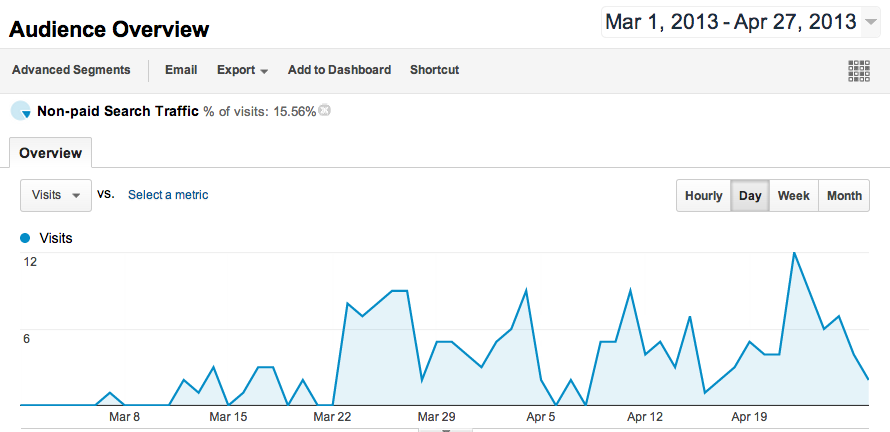 I don't have the patience to wait and see if Google will lift the penalty on realestateflyers.com, so I'm going to solve this 2 ways:
1) I registered a brand new domain for my real estate flyers called SnapFlyers. It's a pain in the ass to rebrand everything, set up another Shopify store and rewrite all the content, but it's a fresh start and hopefully Google will be less biased when evaluating my site for quality content.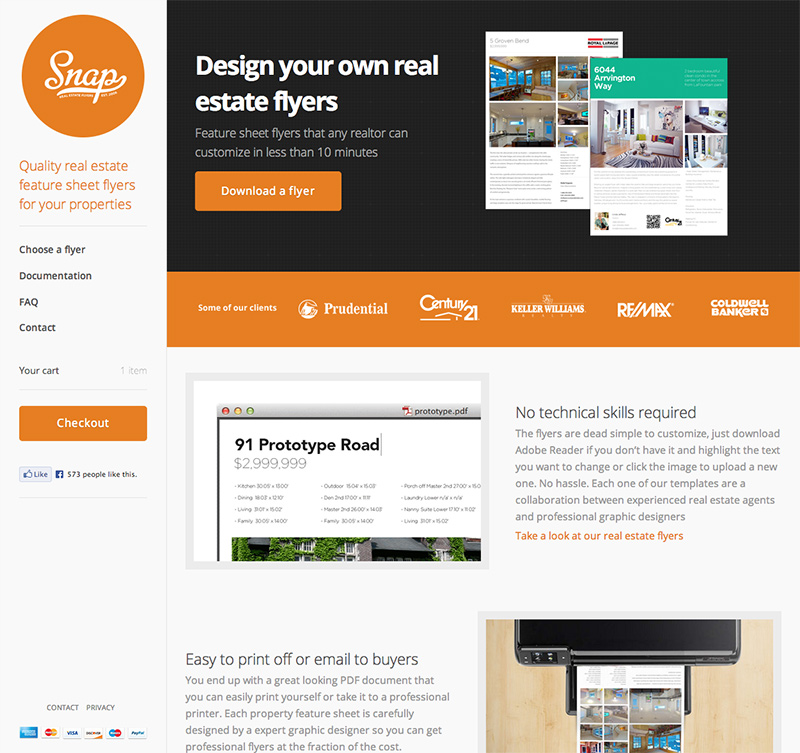 2) 301 redirected my old real estate flyer domain to another domain. There is some controversy on whether or not Google spam penalties get applied to new domain, but I'll guess we'll have to wait and see.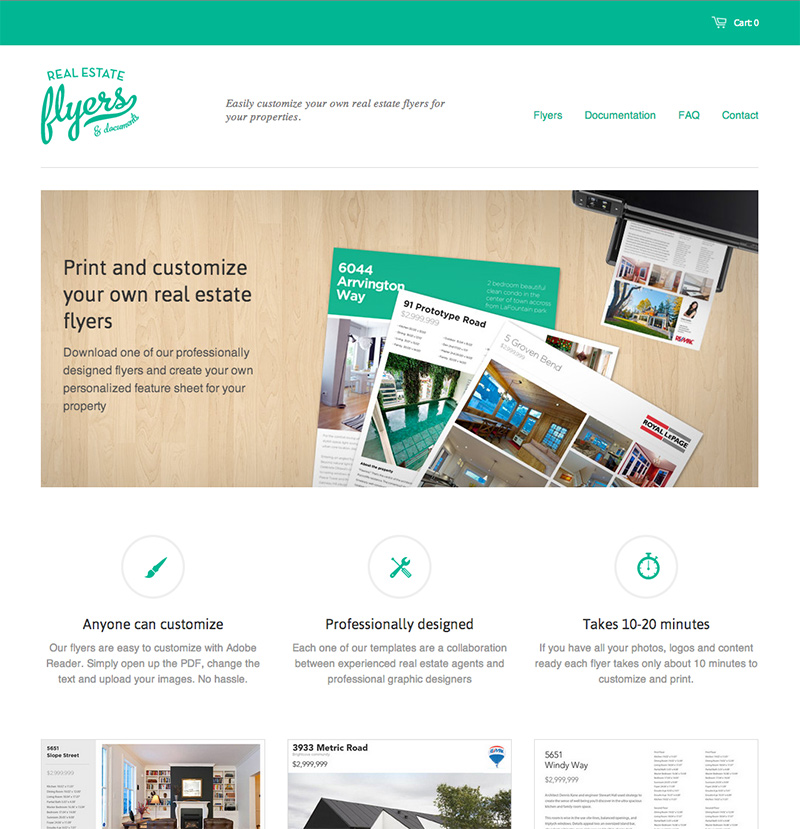 Update: After positing this a few people had some great suggestions on how to work around this.
@craigmillr suggests submitting a re-inclusion request. This is especially designed for cases where you purchased a domain previously. The only downside is that Google takes a few weeks to review the requests and they don't actually email you back – so you have no way of knowing the conclusion.
If you are able to identify spammy backlinks then you can also ask Google to disavow these links.